I just finished a build on a McFarland Sanded Brown Glass blank last night. It is a 7'6" 3wt. 3pc. rod. Mike's sanded brown glass is probably the best looking glass I've seen. It truly has this "flamed bamboo" like look to it. It is very classy and definitely eye catching. Here are the specs:
Seat: Lemke Cap and Ring hardware in bronze. I turned the insert from a piece of golden spalted maple.
Grip: 1/2" Flor Grade rings. Overall length is 6". I really enjoy this miniaturized full wells style grip. It is very comfortable and my preferred grip for these ultralight rods.
Guides: Snake brand black nickel running guides. REC black recoil stripping guide size #8.
Thread: YLI 50wt. Silk. Color is copper (#183). Finished with a single coat of 2 part epoxy finish (regular build).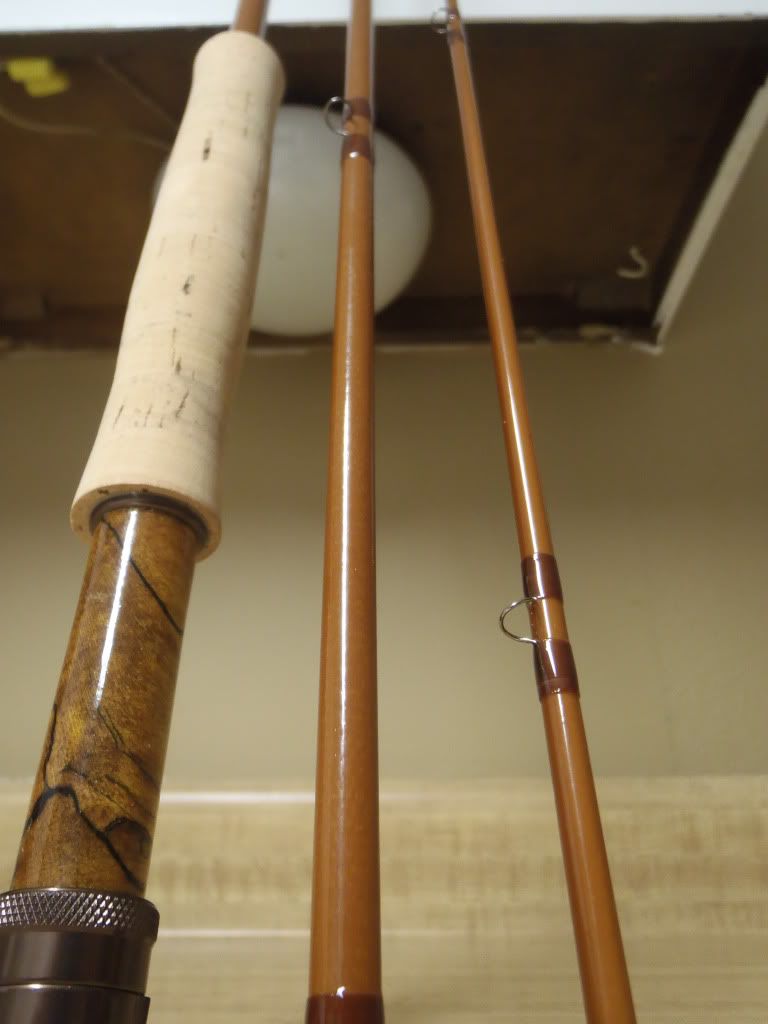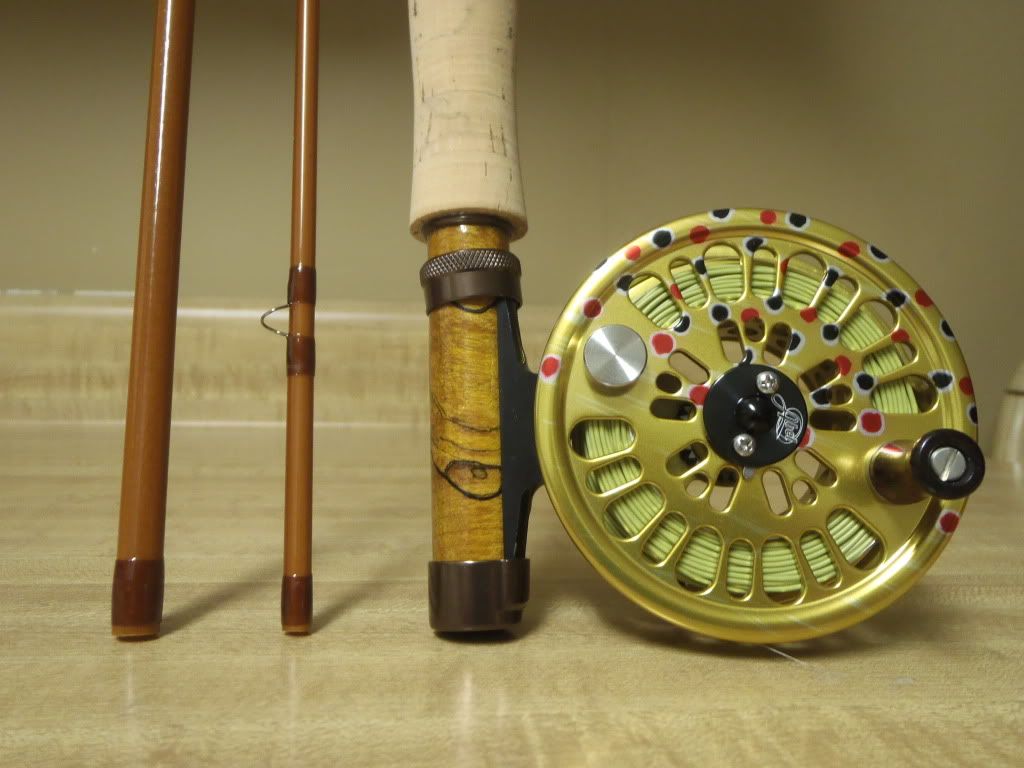 I haven't had a chance to cast this one yet, but I have a strong suspicion that it will like both a 2wt. line and/or a 3wt. line. It balances perfectly at the front end of the grip with the fully loaded Abel Creek LA I.
I am headed to the driftless area in about a week and a half, and I anticipate that this will be my "go-to" rod for most of that trip. If anyone has any good recommendations for the driftless area, please feel free to chime in! I've been doing LOTS of research.
I hope everyone enjoys the photos, and I will be updating my thoughts on the rod after I get to spend some time casting and fishing the rod in the coming weeks!
Colt